MSC SafeCo trusted in Perth for over 40 years.
We are a Western Australian company providing new and second hand safes to homes, major banks and everything in-between for over 4 decades.
We have Western Australia's largest safe showroom with over 200 new and second hand safes on the floor. We sell Australian made safes to suit all requirements.

01. Qualified Staff
Experienced technicians to assist in the most complex electronic safe issues.

02. Client's Satisfaction
We pride ourselves in giving you the best possible service. We are here to help so call us now! (08) 6237 1298 or
(08) 93441962
Experienced Sales Staff & Safe Technicians.
MSC SafeCo employ experienced sales along with highly qualified & experienced technicians to assist in the most complex electronic safe issues.
Safes to Suit all Requirements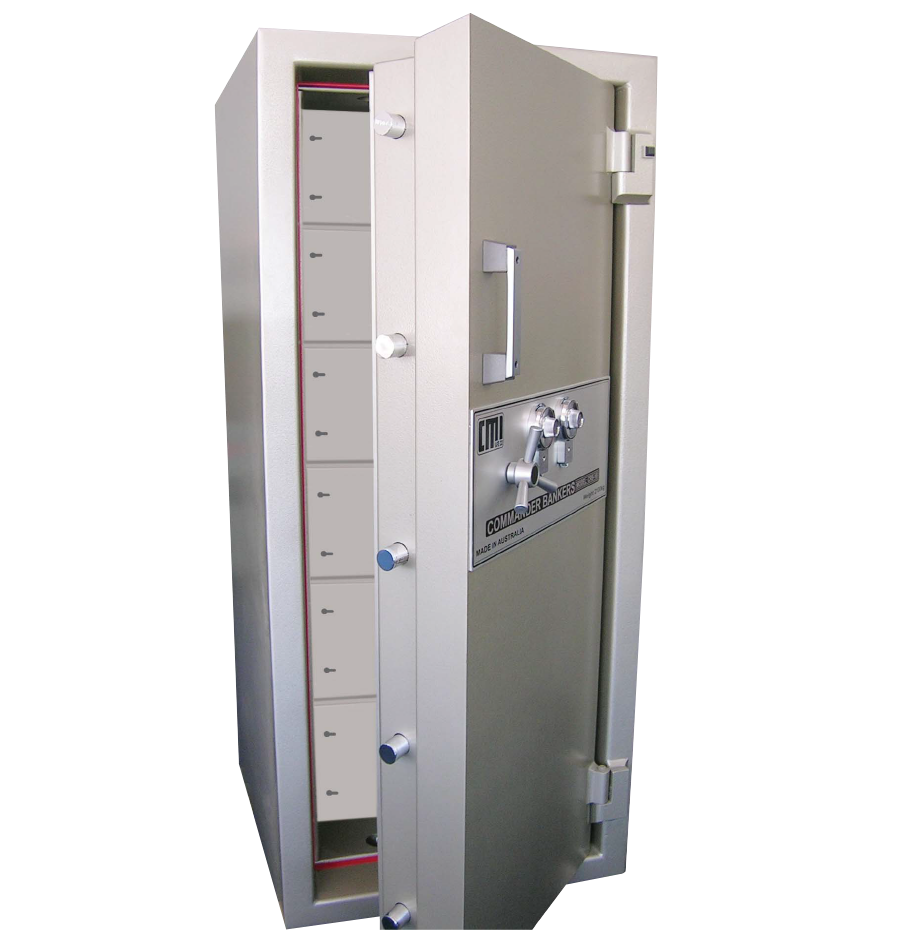 Distributors for Australian made safes
W.A. distributors for Platinum Safes, Dominator Safes, CMI Safes, Secuguard Safes, Rhino Safes & Defiance Safes. We stock a range of Second hand Chubb Safes, Wormald Safes, Lord Safes, Guardall Safes & Kumahira Safes.
MSC offers you unparalleled expertise together with the benefits of the largest safe showroom in the West.
We look forward to being of service to you.
Testimonials
Our company has been dealing exclusively with MSC safe company over the last 7 years for all our safe requirements. MSC over this time have provided a consistent, reliable and seemless service during the entire process from quotation to installation. The ability for MSC to source specific solutions to meet our individual needs is second to none.
I visited MSC in Ossie Park. These are the guys to talk to. They knew their stuff and explained their reasoning. They have a large range with many different price points. They organised delivery. Need a safe in Perth? These are the only guys to talk to.
MSC Safe Co and Richard have always been obliging to any situation that has arisen in my business. They are professional, knowledgeable and carry a wide range of safes. More importantly I have never had to question their after sales service. I would highly recommend MSC Safe Co to anyone interested in reliable service with a reasonable price.
CMI Safe Co have full confidence and high praise for the way MSC Safe Co promote, service and distribute CMI products with expert product knowledge and impeccable after sales service.
I loved your service and wouldn't use any one else in WA.
Just wanted to say thanks for a great service, please thank
Matt and Peter for a hassle free installation.
We were very impressed by your range of product, but even more so with your helpful service without any sales pressure.
The serviceman involved carried out the work very professional & courteous. Thanking you.
Thank you so much for the fast and very professional service. You have been an absolute pleasure to deal with. Again thank you very much for your professionalism.
I just wanted to express my gratitude for your kindness & assistance with my new safe. Especially for arranging for Matt, to come & install my safe today. I must compliment you on your wonderful & professional staff. Matt should be "cloned", he is an asset to your business.
We were thrilled that the safe did what you told us it would! They tried very hard to break into it – and they failed but they made a bit of a mess of the front of it and the carpet. We think it is a brave little fellow – everything of value that wasn't in the safe has gone – so the safe was the hero of the day.
Thanks for such excellent service!! 🙂 Very happy indeed!
Just a quick note to say how impressed I was with your service. The delivery guys went above and beyond in the work they did to install the safe. I would recommend your company to anyone.
I very much appreciated a job so well done.
Thank you Des, Maha and Liam, the new safe installed today takes a lot of the worry away. Thanks for your prompt attention to our burglary problem.
Good Morning Taryn and Richard, Merry Christmas! Just dropping a note to let you know that my husband loves the safe! He reckons that it is the best present of the lot! A huge thanks to the MSC team who helped me to pull this Christmas surprise off! MSC has been so easy to deal with. Richard was an absolute dream in helping with the installation! Your help is greatly appreciated and we will highly recommend MSC to anyone who is looking for a responsible, honest and reliable company for their safe!
Hi Richard, again thanks for your time yesterday. It was interesting talking to someone who had so much knowledge on safes. Far more than could be found online, a pleasure.
Can you please pass on a big thank you to the guys that came out yesterday to move the safe. It was not an easy job to do but they got in and got it done without complaint, very professional.
Thanks guys… Fantastic service and the installer was great as well. Very happy buying experience.
COMPANIES WHO TRUST US